Sergei Morozov
Pilot - 15m Class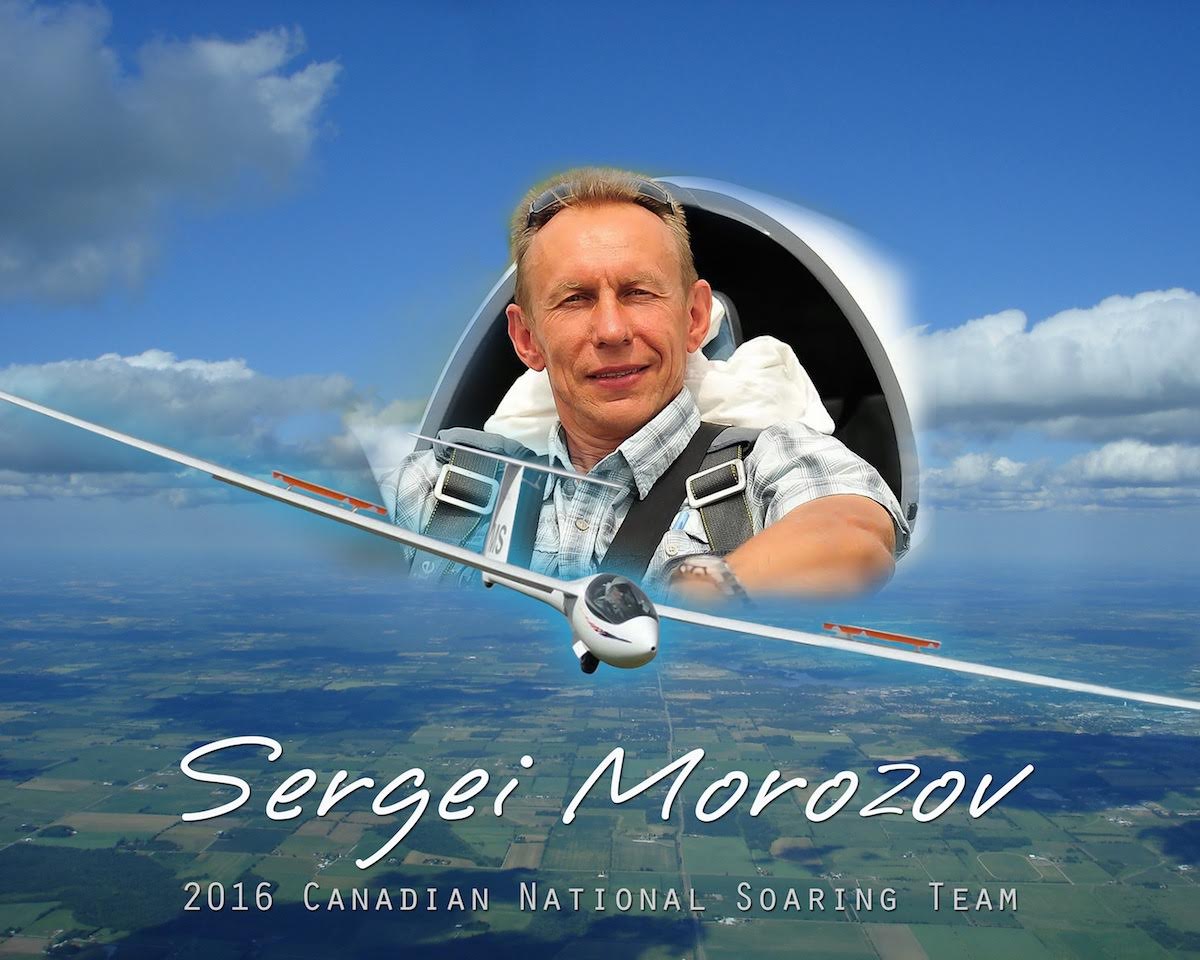 Sergei's first glider flight took place on the 12th of April, 1980, and although it was not as death defying and dangerous as man's first flight into space on that day nineteen years earlier, it left him with unforgettable sensations and an indomitable pull back to the sky.
During the next decade, living in various regions of the former Soviet Union, Sergei continued his flights and participated in soaring competitions, including four USSR Championships for team Kazakhstan. He was the final official champion of Kazakhstan in competitive gliding sports. At the same time, he completed his degree in electrical engineering, and worked on the construction of nuclear energy infrastructure.
Unfortunately in 1992, due to the greater social and economic instability around him, Sergei had to put his flying on hold. He immigrated to Canada in 1999 with his family, and worked as a construction electrician, until he received a Master license in 2005 and opened his own business which he runs to this day.
After ten years below the clouds, Sergei returned to gliding, joining SOSA in 2002. He has been actively participating in contests since 2006, and received his instructor rating that same year. Having won the Canadian Championship in 2007 in club class, he went on to take 3rd place in FAI class in 2012 and 2014. In 2015, he took 4th place in the Pan­American Championship for the Canadian national team.
His total flying time has now reached 1900 hours, with many more to come.