Jerzy Szemplinski
Pilot - 18m Class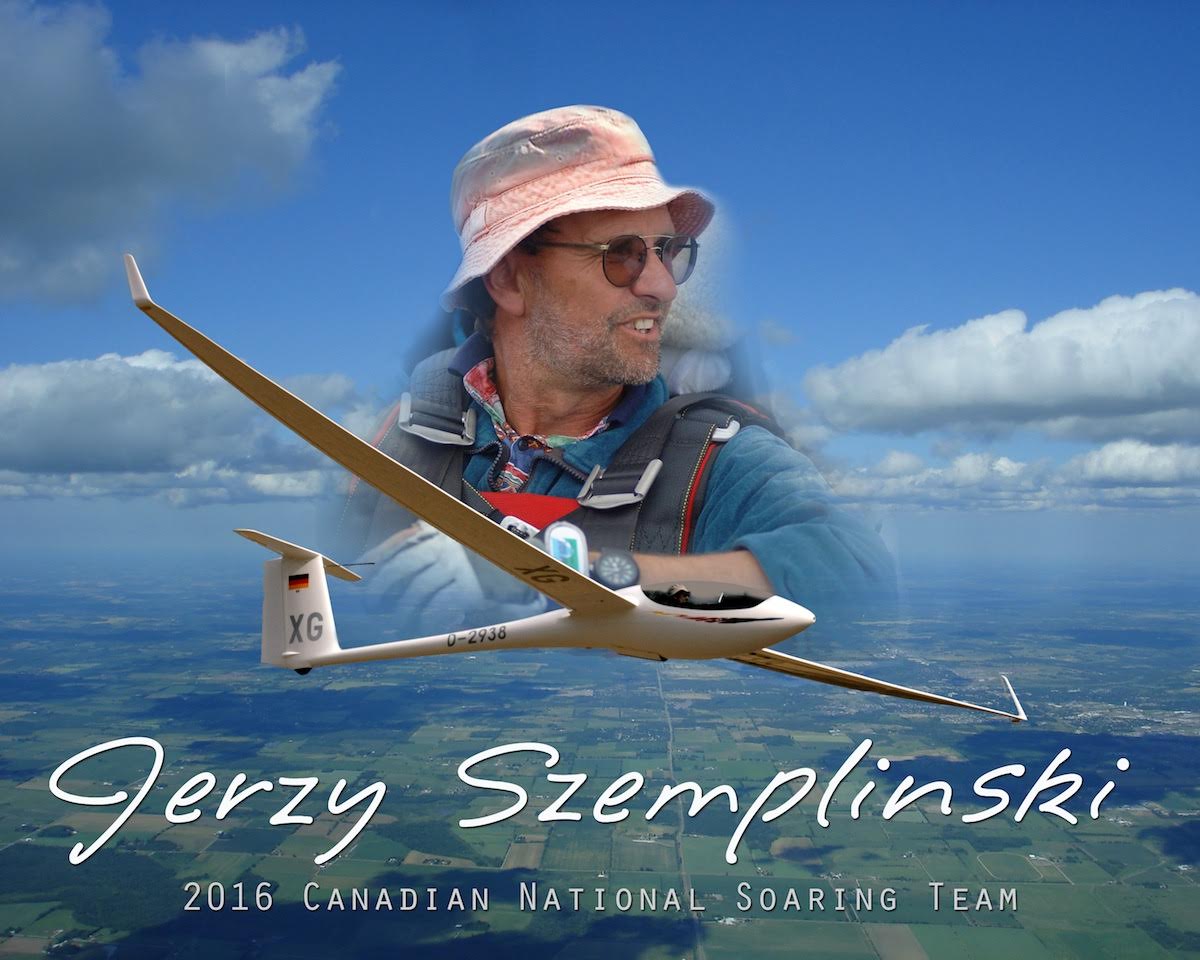 Jerzy Szemplinski became a glider pilot in his native Poland when he was 16 years old. At 19 he started flying in competitions and became a junior vice-champion of Poland. By the age of 22 he had completed all the requirements for the FAI gold badge with three diamonds. For the next eight years, he participated in national contests as one of the youngest pilots in the country and also represented Poland in various international contests.
Jerzy worked as a commercial instructor at the wave-flying school in Jelenia Gora, Poland. He also flew as a crop-dusting pilot for several seasons. During this time, he graduated university with a Master's degree in sports education, specializing in aviation sports. Before immigrating to Canada in 1985 he spent 4 years working in Segelflugschule Oerlinghausen Germany. Jerzy worked in various jobs in Canada until earning his Canadian commercial pilot's licence and then flew as a crop-dusting pilot in Northern Ontario. In 1987 he started his current profession as a financial advisor with Manulife Financial.
After arriving in Canada Jerzy did not fly gliders, but for 13 years raced sailboats on Georgian Bay with successful wins in three consecutive years in the Georgian Bay Sailing Regatta. A 2002 visit to Poland inspired him to return to gliding and he subsequently passed the Canadian requirements for a glider pilot's licence, joined SOSA Gliding Club and in the same year he took part in is first Canadian gliding contest.
He has since flown in Canadian, Polish and US national contests and represented Canada at the 2008 World Championships in Germany finishing 11th and at the 2010 World Championships in Hungary finishing 4th as the best North American pilot at both World Championships. He also placed 3rd in the 2008 Polish Open Class Nationals.
Jerzy was the 2011 and 2014 Canadian Champion and placed 8th in the 2012 World Championship in Uvalde, TX winning 2 days out of 12. In addition he won 2012 15 meter US National Championships and placed 2nd in 2013 US 18 meter National Championships Lancaster SC. In 2015 he won the 1st Pan American Championships in 15 meter class, McMinn TN. In addition he won 2015 18 meter US National National Championships, Hobbs New Mexico. In 2016 he won again 18 meter US National Championships, Bermuda High South Carolina. He has also won several US Regional contests in 2010-15 and is currently the highest ranked North American pilot on the FAI international ranking list.
Jerzy holds several Canadian distance/speed records and is the holder of a 1000 km FAI Diploma. To date, he has flown 4000 hours in gliders, covering a total distance of 215,000 km, including several flights over 1,000 km. As a volunteer gliding instructor, he teaches new pilots and he is actively involved in sponsoring, supporting, and training the Canadian Youth Soaring Team.
His wife Maria travels with Jerzy to all gliding championships as a crew and documents soaring history in pictures published in soaring books and magazines around the world.