Dave Springford
Pilot - 18m Class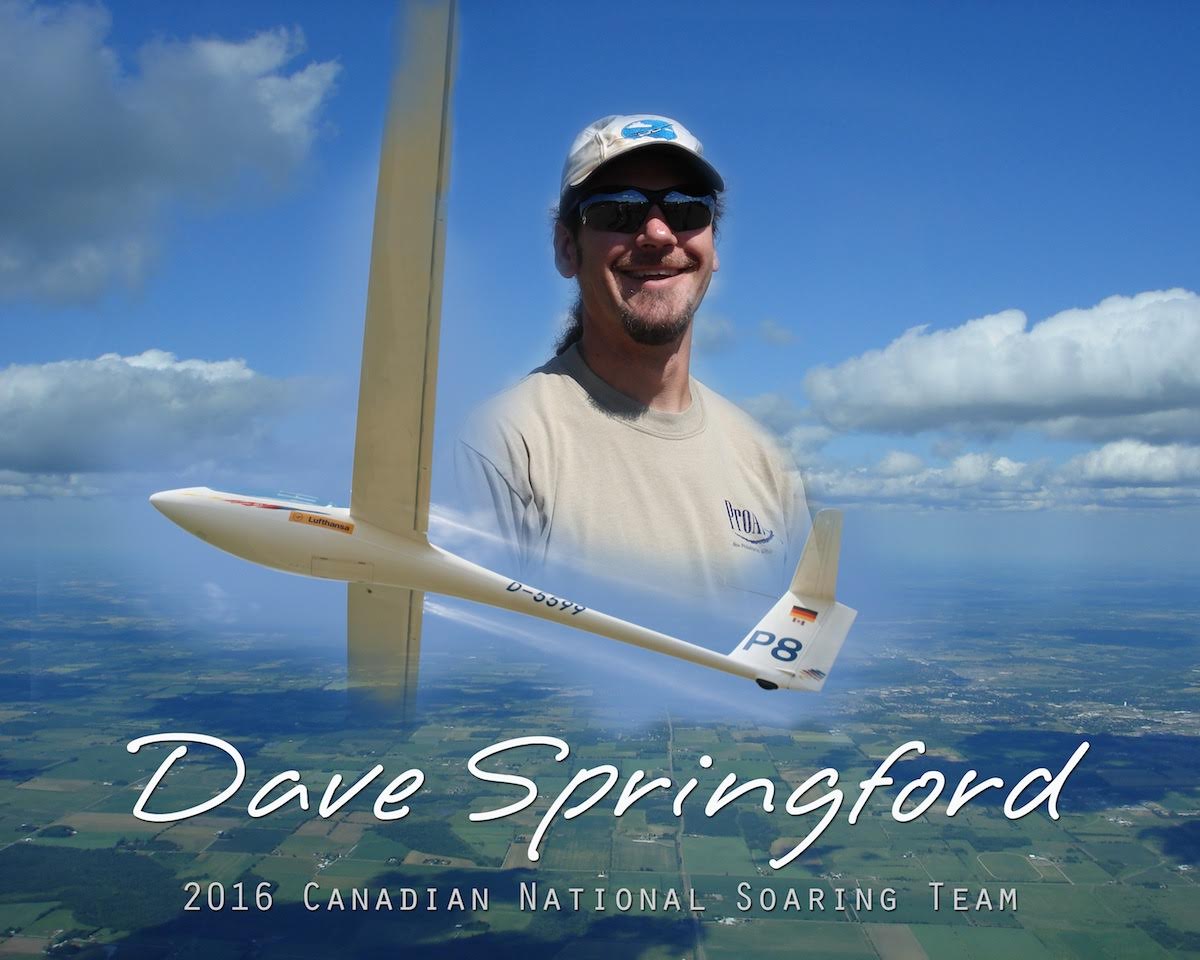 Dave Springford started gliding at the age of 12 when his father taught him how to fly and he earned his glider pilot license at 16. Dave has been flying in Soaring competitions since 1989 in both Canada and the US and holds 3 Canadian speed records as well as an FAI gold badge with two out of three possible diamonds. He has accumulated 2900 hours in gliders and flown thousands of cross-country kilometres. Dave also holds a Commercial Pilot license with a Multi-engine and Instrument rating and is a volunteer glider instructor.
Dave joined the Canadian Armed Forces when he was 17 and served 20 years in the Army as an Engineer. He graduated from the Royal Military College in Kingston with a Bachelor of Engineering degree. He also earned a Masters Degree in Mechanical Engineering from RMC. During his Army career he served as a Platoon Commander and was deployed as a United Nations Peace-Keeper in the Golan Heights. He also served as an Assistant Professor of Mechanical Engineering at RMC for six years. Now retired from the Armed Forces, Dave continues to teach Mechanical Engineering as a Professor at Conestoga College in Kitchener.
Dave is a member and past President of the SOSA Gliding Club. He also volunteers his time with the financial managment of the club. As an instructor, he volunteers to teach student pilots to fly at SOSA as well as coaching members of the Junior Soaring Team in cross-country and competition flying. He is actively involved in teaching cross country flying through seminars and clinics in both Ontario and Quebec.
Dave competed in the World Championship in 2008, 2010, 2012 and 2014. In 2009, 2012 and 2015 he was the Canadian National Champion and he scored 92% at the 2012 World Championship in Uvalde.