When to fly here: July & October
The Cowley airfield is located about 10 kilometres north of the village of Cowley on Highway 3 in the southwest corner of Alberta. This Alberta Soaring Council operated airfield has a long history of being the wave flying capital of Canada. Details of the camps, flying operations, and the flying conditions are available in
the Cowley Guide
. Club members from throughout Alberta participate in this camp including the Cu Nim Gliding Club, the Central Alberta Gliding Club, and the Edmonton Soaring Club. Pilots can arrange to fly one of the many club gliders that are brought down for the duration of the camp, or bring their own glider to fly. A check ride is required to familiarize new pilots with flying in Cowley.
Pilots and guests are welcome to camp on the airfield free of charge, with water available but no power. The campground also has a cookshack which is the centre of soaring camp activities. The camps are entirely a voluntary effort, and everyone on hand is expected to help out in some respect such as taking a shift as time-keeper or field manager out on the flightline. Motel and hotel accommodation is also found nearby. For fly-in visitors, there is avgas available at the nearby Pincher Creek airport and emergency avgas is available (in drums) on the airfield. There is a camp registration fee of $15. Tow tickets are $30 for each 2000 feet of tow and a $15 "wimpy" sticker may be added to the ticket for an additional 1000 feet. Oxygen is available on-site.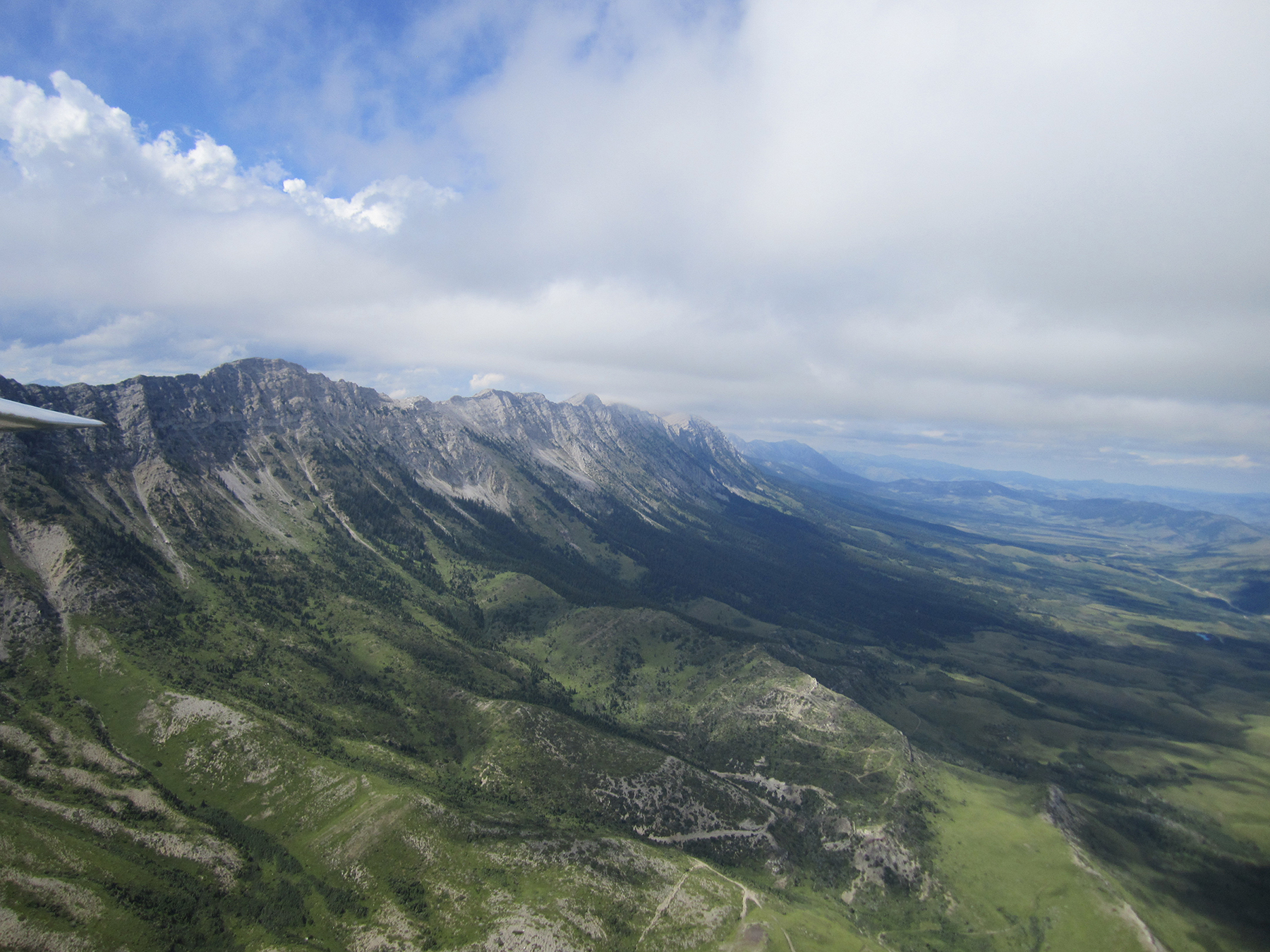 The Alberta Soaring Council runs two major soaring camps at the airfield. The Cowley Summer Camp starts on a Saturday and runs for 10 days ending the Monday of the August long weekend. The Summer Camp is the largest annual soaring event in Canada. Pilots and families are most welcome with free camping at the airfield campground. On a historical average, wave can be expected on 30% of the days. The Cowley Fall Camp starts on a Saturday and runs for 10 days ending the Monday of the Canadian Thanksgiving weekend, which is usually the second weekend of October. At this time of year, this is not a family camping affair except for the hardy – visitors often choose motels in nearby Pincher Creek. The weather is highly variable and at the airfield elevation of 3900 feet prone to freezing at night and a fair chance of the first snowfall of the year. At times the camp has been cancelled at the last minute due to a bad weather forecast, so check ahead by e-mailing the Alberta Soaring Council office before committing to the trip.
To see flights originating from the Cowley Camp, click here. For more information, visit the Alberta Soaring Council website.