FAI Badges
The Federation Aeronautique Internationale, the world governing body for air sports, has a series of badges that glider pilots can earn by completing different milestones in soaring. These range from duration flights, to altitude gains and distance flights.
You can start working towards and earning FAI badges as soon as you've gone solo. The badge system is designed to challenge even the most accomplished soaring pilots. The most coveted badge is the Diamond Badge and pilots that have earned this badge have proven themselves to be experts in all aspects of soaring flight. FAI badges are internationally recognized such that if you go to another country and tell them you have your Gold Badge, they know exactly what you are talking about and can instantly get a sense of level of experience in soaring.
Silver Badge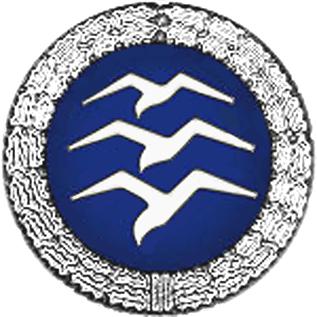 50 kilometer flight

5 hour duration flight

Height gain of 1,000 m
Gold Badge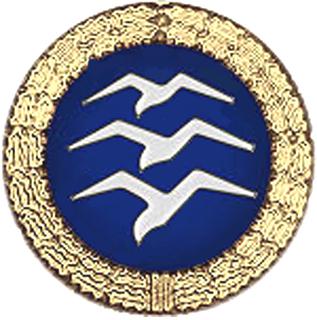 300 kilometer flight

5 hour duration flight

Height gain of 3,000 m
Diamond Badges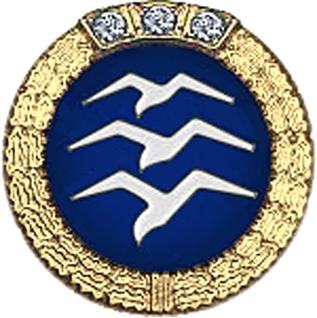 500 kilometer free distance flight

300 kilometer flight to a goal

Height gain of 5,000 m
Flight Diplomas for Flights Exceeding 750 kilometers
The FAI also issues diplomas for flights exceeding 750 kiometers in increments of 250 kilometers (750, 1000, 1250, etc)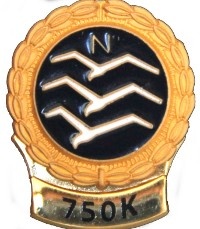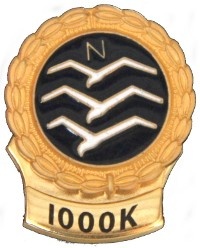 For a detailed account of the requirements for each badge, please see the FAI sporting code, Section 3, Chapter 2 or talk to an Official Observer at your club.